The New Brunswick Council of Hospital Unions represents and bargains on behalf of over 9,000 health care workers in New Brunswick.
Our members are Clerical, Stenographic & Office Equipment Operation / Institutional Services / Patient Services working within Vitalité Health Network, Horizon Health Network, and Ambulance New Brunswick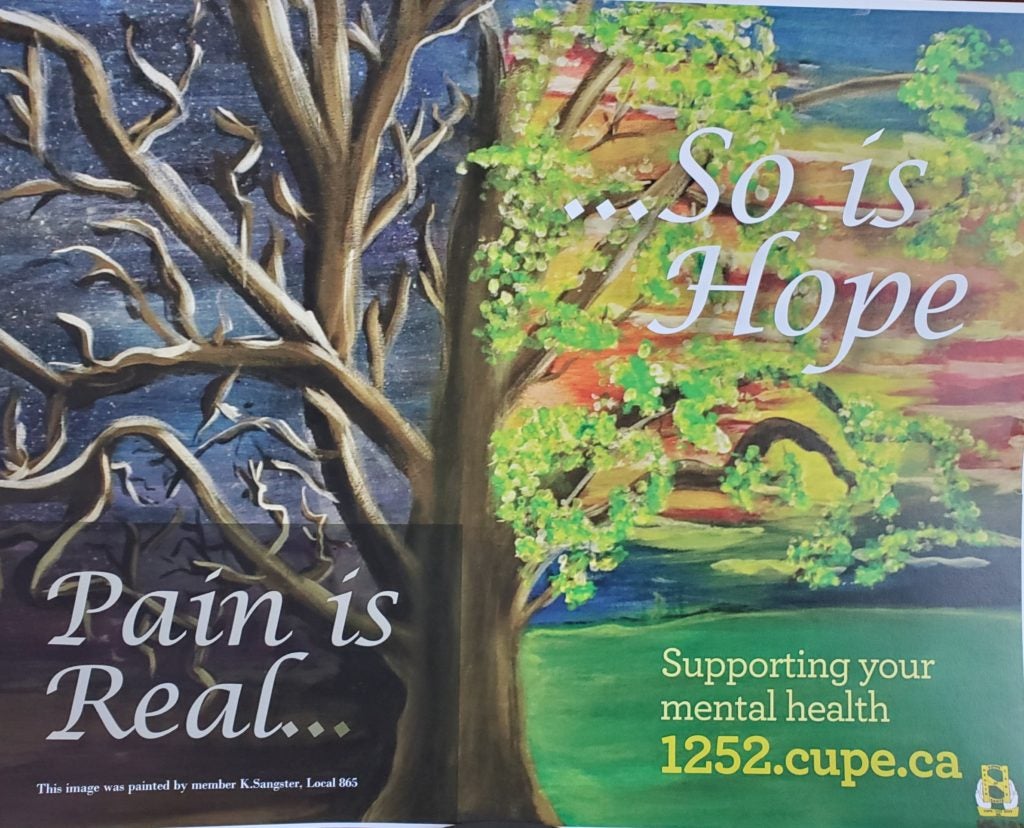 CUPE Local 1252 is pleased to present to you in collaboration with the Canadian Mental Health Association a series of Mental Health Support sessions for you and your family. The live sessions are now over. Here is a list of links of YouTube on the CMHA-NB channel of videos for the sessions that were given for you to access at your leisure.
We are pleased to announce that a collaborative steering committee has been formed to implement a public awareness campaign regarding workplace violence in health care settings. The Steering Committee on Workplace Violence Prevention includes membership from the Department of Health, Vitalité Health Network, Horizon Health Network, Extra-Mural/Ambulance New Brunswick Inc., the New Brunswick Nurses Union,
Read More »
Sisters and Brothers… Your bargaining committee met with the Employer and the Conciliator on December 8th to continue the bargaining process. The employer presented CUPE 1252 with their wage mandate for a four-year period from July 1-2019 to January 1-2023. They were as follows. July 1-2019–0.5%, January 1-2020–0.5%, July 1-2020–0%, January 1-2021–0%, July 1-2021–0.5%, January
Read More »